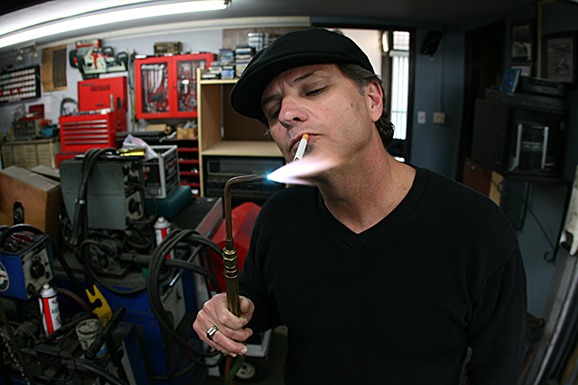 Michael's business partner Brad Fanshaw of bonspeed is the team captain in the 2012 season of Car Warriors.
The new season premieres February 24 on Speed TV at 8PM EST – right after the Daytona Truck Race coverage ends.
Car Warriors is a competition unlike any other. Every week, two of the country's most talented and colorful local garages will have one crazy challenge: Build an ENTIRE CAR from a piece of junk – in just 48 hours. It's the ultimate car building competition!
After the premiere episode, Car Warriors will air Wednesdays at 9PM EST. Check your local listings for more information.