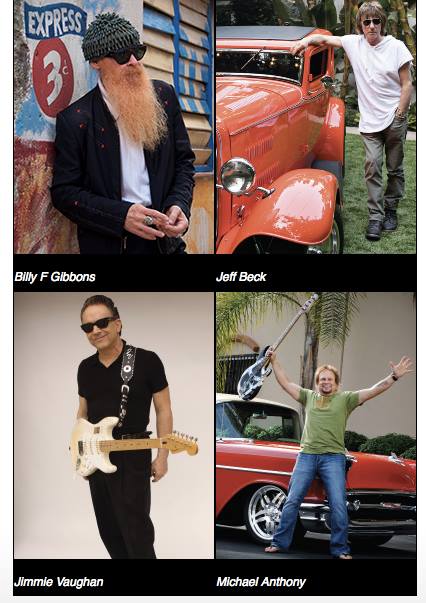 SEMA show-gowers are in for a real treat this year! Mad Anthony is joining fellow legendary musicians Jeff Beck, Billy F Gibbons and Jimmie Vaughan and his Tilt-a-Whirl Band to perform at the 2017 SEMA Industry Awards Banquet on November 2 in Las Vegas, NV!
These "hot rod enthusiast brothers" will be on stage together for the first time since the Deuce Week Jam at the Peterson Automotive Museum back in 2007! It was there that the star-studded quartet ripped through a high-powered set of blues standards during a six-day celebration of the 75th anniversary of the 1932 Ford Deuce.
Tickets to the event are available to SEMA showgowers ONLY at SEMA Awards Banquet Tickets.