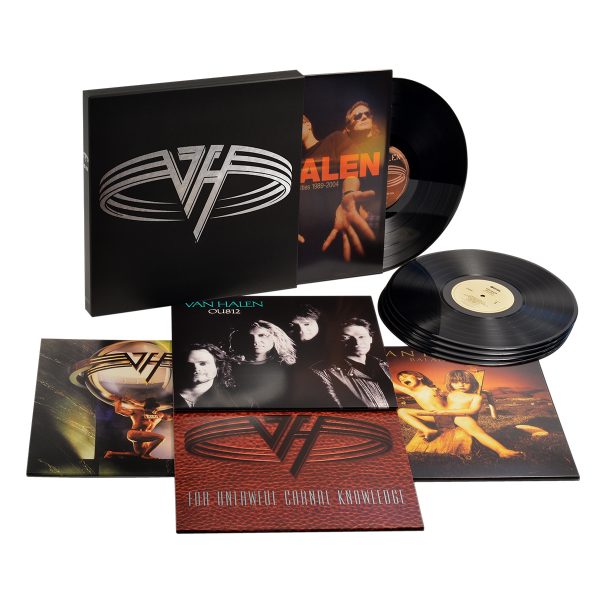 Boxed Set Introduces Four Newly Remastered Van Halen Studio Albums With Sammy Hagar Plus Rarities Recorded Between 1989 And 2004
5-LP And 5-CD Versions Arriving On October 6
PRE-ORDER NOW
Newly Remastered Version of "Humans Being" 
Available Today Digitally
Van Halen will release a new boxed set this fall spotlighting the iconic band's second incarnation, with singer Sammy Hagar, guitarist Eddie Van Halen, drummer Alex Van Halen, and bassist Michael Anthony. The upcoming set includes newly remastered versions of four multi-platinum studio albums, along with a selection of rarities recorded between 1989 and 2004.
THE COLLECTION II will be available on October 6 on 5 LPs for $124.98 and 5 CDs for $49.98. Pre-order both versions HERE. All the music in the set was mastered directly from the original master tapes, a process overseen by the band's longtime engineer, Donn Landee.
The new set is the long-awaited sequel to The Collection, a compilation released in 2015 that focused on the six studio albums recorded by the band's original line-up, which featured singer David Lee Roth. THE COLLECTION II picks up where its predecessor left off and covers the four consecutive #1 albums released during the Hagar era: 5150 (1986), OU812 (1988), For Unlawful Carnal Knowledge (1991), and Balance (1995).